Ariana Grande just honoured fiancé Pete Davidson's late father in a very sweet way.
The singer has a new tattoo on her left foot of the numbers '8418,' the badge number worn by Scott Davidson, a firefighter who died on 9/11 during Twin Tower attacks. The tattoo was first seen when Pete and Ariana stepped out on June 25th.
And here's Pete's tattoo:
These aren't the first tattoos this fun and attractive couple have gotten since being together. Let's see… Pete already has two tattoos inspired by Ariana — her iconic black bunny ears mask and 'AG' on his thumb. And then they have two other matching tattoos — tiny clouds inked on their fingers, and 'H2GKMO' (an acronym for 'honest to God knock me out') on their hands. Am I missing anything??
https://instagram.com/p/BkLdzFyAevv/?utm_source=ig_embed
And finally, unrelated to this story but still very important, Ariana wore a sweatshirt with Pete Davidson's face on it and now I want a sweatshirt with Pete Davidson's face on it: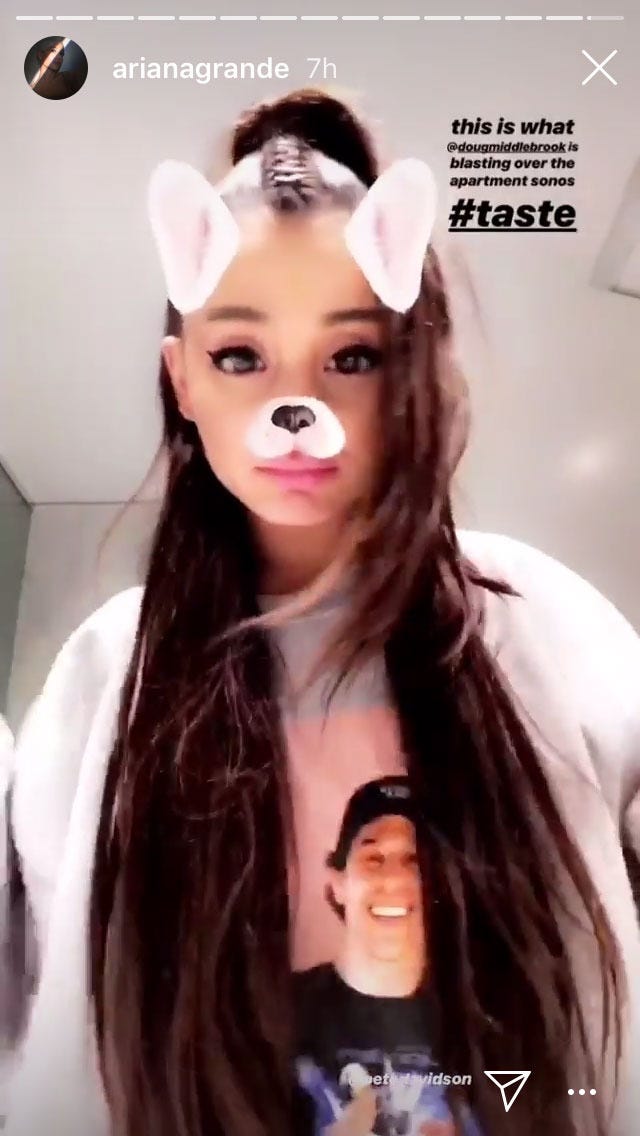 This post was originally seen on cosmopolitan.com
Read more celebs