If you just watched the Big Little Lies season two finale and are feeling kinda weird about that ending, you're not alone. Where was the twist? Where were the turns?! IDK, but the women of Monterey seem like they're not quite done.
Before you take to Twitter to vent your frustrations/anger/relief/whatever you're feeling, you need to know exactly what's going on with the third season, because obviously there are questions that need to be answered. Here's everything we know so far.
Alright, so let's get this out of the way right now. There may not be another season. In an interview with TVLine, the president of HBO, Casey Bloys, said that it's unlikely they'll make more episodes because the level of talent on the show is so high that it's hard to get everybody back at the same time, due to crazy schedules.
'I love this group of people — I would do anything with them. The reality is, they are some of the busiest actresses working in Hollywood. I just think it's not realistic.'
Reese and Nicole in particular are so busy, and it was a miracle they were even able to make a season two.
But Nicole did say she was down.
'I think we would love to do a season three because there is certainly ideas,' she said. 'But we would not do it without all of the same people involved … even the kids.'
Considering she's one of the busiest cast members, that's pretty crazy, but that second part about not doing it without everyone involved seems like a very big caveat. It seems like it'd be nearly impossible to get everyone together again.
Wait so… that might actually be the end?
Yeah. That might actually be the end. In that same interview, Bloys said this season was a way for everyone to make the appropriate ending for the show.
'Season two was a chance for everyone involved to end in a way that feels satisfying,' he said.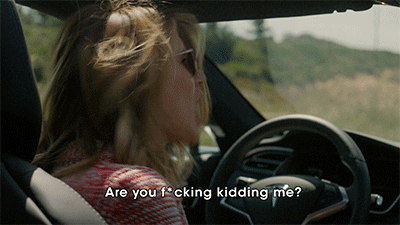 Okay, so we're just not gonna get any more Laura Dern GIFs?
I'm so sorry to have to tell you this, but probably not.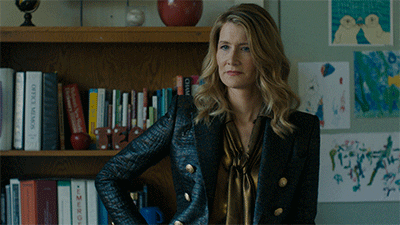 And no more Meryl sass?
Again, I'm so sorry, but no.
So we're just supposed to go on living our lives as if having no more BLL is okay?
Yes.
Cosmopolitan will update this post if and when HBO gets wise enough to give us another season of Big Little Lies. In the meantime…
This post originally appeared on cosmopolitan.com
Read More Celebs.