March 2016:
Ariana Grande meets Pete Davidson when she guest presents on Saturday Night Live – although Ariana is with Mac Miller and Pete is dating Cazzie David.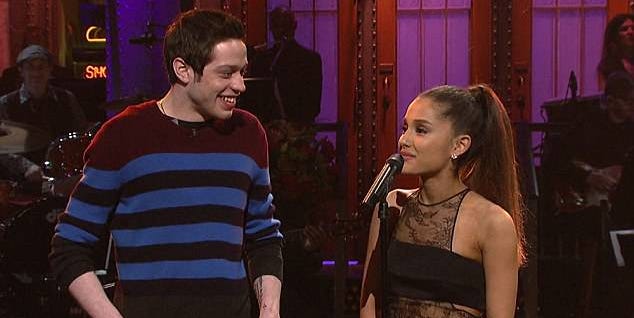 10th May 2018:
Popstar Ariana shocks fans when she releases an emotional statement confirming she's ended her two year relationship with Mac Miller.
Taking to Instagram, she writes: 'Hi! This is one of my best friends in the whole world and favourite people on the planet Malcolm McCormick. I respect and adore him endlessly and am grateful to have him in my life in any form, at all times regardless of how our relationship changes or what the universe holds for each of us!'
She adds: 'I can't wait to know and support you forever and I'm so proud of you!!'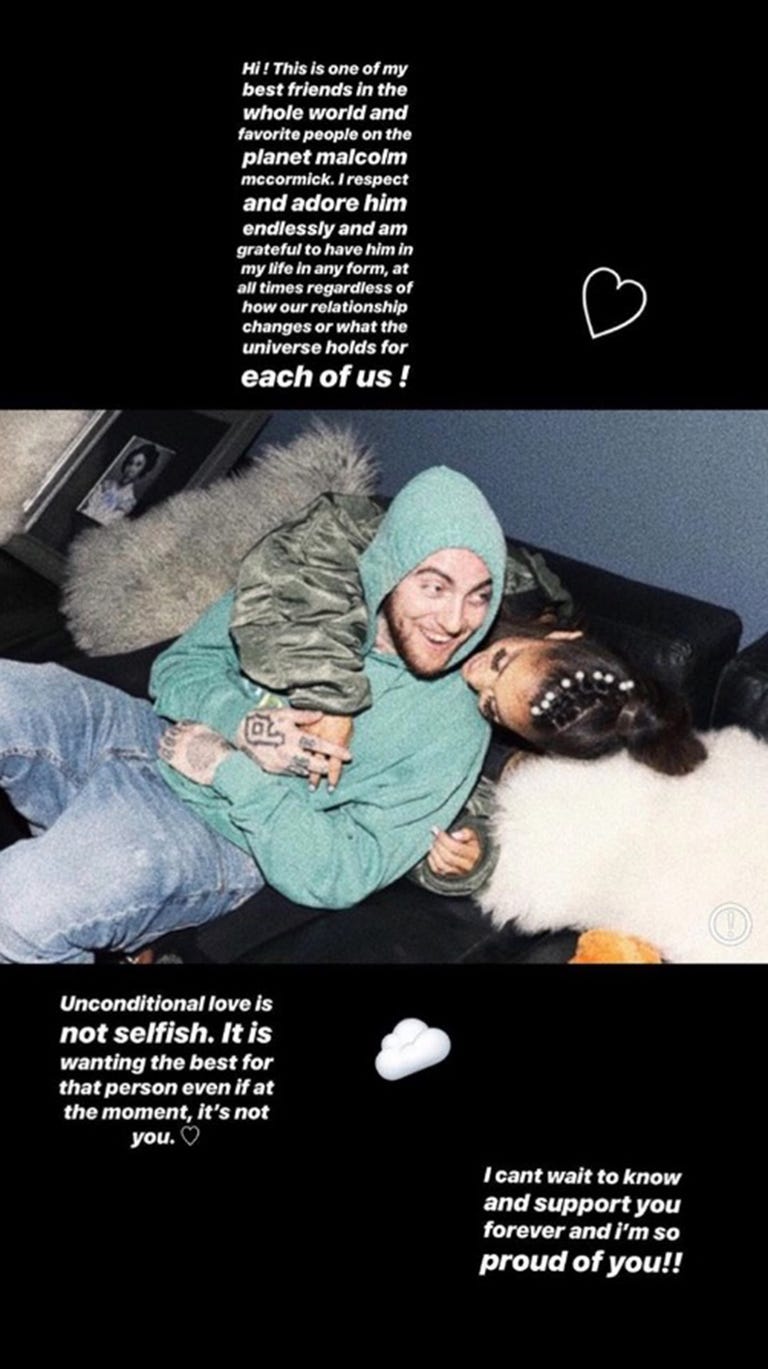 But after all that, the couple have now unfollowed each other on social media. Hmm…
12th May 2018:
Ariana and Pete are spotted hanging out at the Saturday Night Live after-party – where else?! According to Us Weekly Ariana spends the whole night chillin' with Pete's mum.
16th May 2018:
Another break-up announcement comes as Pete reveals that he and Larry David's daughter Cazzie David are over. He too shares a sweet message calling his ex a 'very talented girl.'
20th May 2018:
As the dust settles on their former relationships, Ariana and Pete are seen getting close at the Billboard Music Awards. 'After Ariana's performance, they were backstage and he had his arm around her,' a source tells People. 'They seemed very lovey-dovey. He was hanging out with her and her friends with his arm around her. She seemed quite smitten.'
21st May:
News breaks that these two are definitely an item – but according to People magazine, the couple have only 'just started' dating, and it's still 'very casual.'
23rd May:
Fans notice that this 'casually dating couple' have matching tattoos already! The evidence comes, thanks to one eagle-eyed Twitter user, who notices that they both have a tiny cloud inked on their finger:
https://twitter.com/WarWithinSelf/status/998365838838259713
23rd May 2018:
Ariana Grande hits back at a fan who tells her she should have stayed with Mac Miller. After one follower tweets the 24-year-0ld a pretty harsh message along the lines of: 'Mac Miller totalling his G wagon and getting a DUI after Ariana Grande dumped him for another dude after he poured his heart out on a ten song album to her called the divine feminine is just the most heartbreaking thing happening in Hollywood'.
Ariana simply isn't here for his opinion about her relationship, and replies with this note: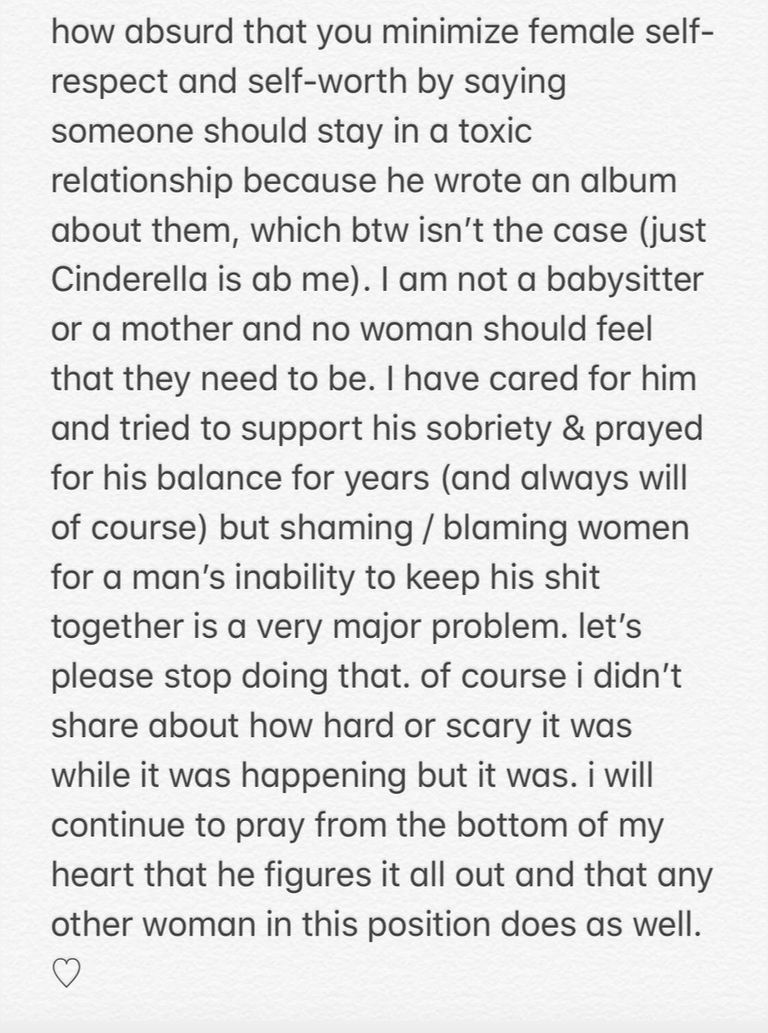 25th May 2018:
Following Ariana's sassy clap back, Pete has his own response to people who are saying the singer shouldn't date him because he has BPD (Borderline Personality Disorder).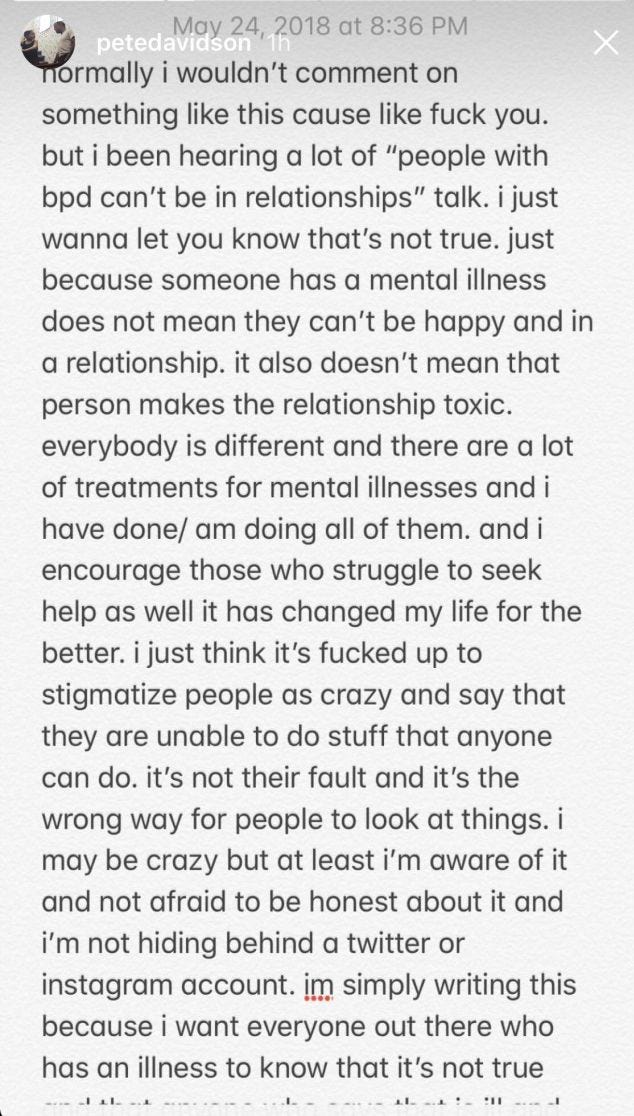 28th May 2018:
The pair ends Memorial Weekend in the US on a sweet note as they share roasted marshmallows over a fire pit. In a video posted on Ariana's Instagram Stories, they sit side by side while tucking into homemade s'mores. Their faces might not be showing, but fans notice the SNL star's arm tattoos.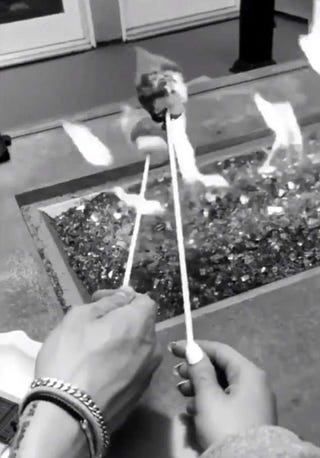 29th May 2018:
The celebs have a public date night as Ariana attends Pete's stand-up set at The Comedy Store in Los Angeles. Sharing a snap on her Instagram Stories, Ariana captions a photo of her new man with a few emojis, including the heart-eyed smiley face.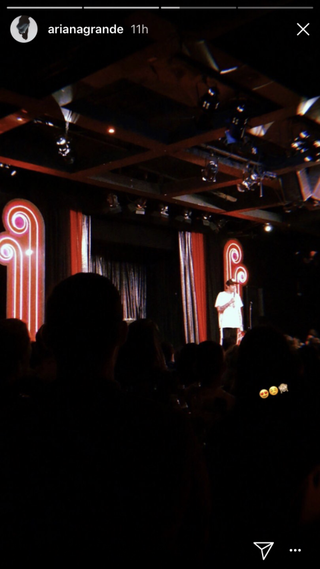 30th May 2018:
Ariana and Pete finally go Instagram official in the form of a Harry Potter homage – as if they weren't our favourite new couple already. While Ariana is rocking Slytherin, Peter dresses up in a Gryffindor cloak. And FYI his hat literally says 'I love you' – so our hearts are officially melted.
https://instagram.com/p/BjaMCELnB9G/?utm_source=ig_embed
Oh yeah, and then Ariana comments: 'u tryna Slytherin (i'm deleting my account now)'.
We're done.
This article originally appeared on Cosmopolitan UK
Read more celebs