We rank his best performances (his hot bod does play a small part in our rating).
1. Dallas Buyers Club
Definitely his best performance to date – and a well-deserved Oscar!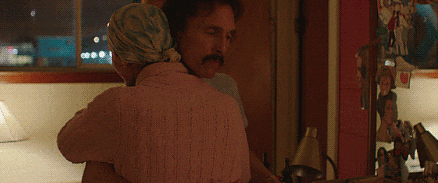 Related: Our Favourite Oscar Winners' Quotes
2. The Lincoln Lawyer
Matthew plays a smarmy lawyer who is faced with a tough decision regarding an assault case. Michael Connelly (author of the book) said, 'I thought it [the movie] was very loyal to the story and the character of Mickey Haller. Matthew McConaughey nails him.' Definitely worth a watch.
Related: The McConaissance
3. How To Lose A Guy In 10 Days
Without a doubt, one of our favourite rom-coms!
4. Killer Joe
Matthew stars as Killer Joe Cooper – a contract killer who is hired to kill a boy's evil mother… Disturbing but enticingly gripping! The film's director – William Friedkin – also directed The Exorcist, so that should give you an idea of what to expect – dark, suspenseful and thrilling…
5. Magic Mike
Okay, the storyline isn't that enthralling, but a shirtless Matthew (and Channing Tatum and co) more than makes up for it!
Related: Reasons Why We're Excited for 'Magic Mike 2'
6. The Wedding Planner
Light-hearted and sweet – with lots of 'aaah, how cute!' moments…
7. Dazed And Confused
This coming-of-age comedy is a must-see – and Matthew is brilliant as a young stoner who gives advice to high-school kids. We love it!
And one to miss…
Texas Chainsaw Massacre: The Next Generation
An appalling (but funny) film. That's all we can say about this horrific horror…
Read more entertainment.
Read more celebrity news.
Read more conversation starters.