Being a student is the best. You have the freedom of being away from home, and the opportunity to learn tons of new, interesting stuff and expand your already awesome brain. We love it. We know things can get a little hectic at times, though – that's when these hacks will come in handy.
1 Coconut oil
We know coconut oil has reached meme-levels of popularity but there's a reason for that. Multi-functional products are always smart when you're a student. You can cook with it, moisturise your hair with it, bath with it for softer skin, even swish it around in your mouth for better oral hygiene. That jar will go so far. Obsessed.
2 Budget apps
Don't work out your budget for the month with a pen and paper: use one of the many smart apps available for your phone instead. You can input all of your expenses and see exactly where your money's going for instant savings potential. You're never too young to flex your financial muscles.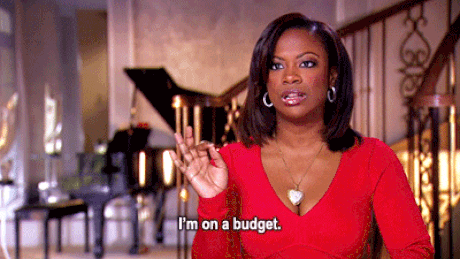 3 The Garnier Pure Active range
Skincare shouldn't be a mission when you're a student. You're busy enough already, so you need something that's going to sort your skin out without taking up your entire day (and your whole budget). The Pure Active range from Garnier combines all the right ingredients to give you smoother, clearer skin. The Pure Active Micellar Water is one of our faves for taking your eye makeup (and eyebrows, let's face it) off at the end of a killer night out. 
4 Rewards
The promise of a treat always makes something difficult worth doing. Got a super-boring textbook chapter you need to read by tomorrow? Set yourself page-number goals and rewards for when you meet each target. Chocolate usually does the trick…
5 Timetables
Having trouble remembering where you're meant to be at all times? It happens. Set the lock screen on your phone to a picture of your timetable for the week. Now you have no excuse not to get to that lecture…
6 Noodles!
Two-minute noodles are the official mascot of varsity students around the world, thanks to their delicious salty taste, simple-to-make instructions and ridiculously low price tag – but they're probably not giving you quite the right levels of nutrition that you need to study for that test. Bulk them up with tinned tuna, chopped-up veggie sausages or frozen veggies for an instant boost.
7 Work it
If your study schedule isn't too hectic and your bank balance is looking bleak, getting a part-time job could make your life a whole lot better. Advertise your services as an au pair and spend a few evenings a week chilling with some cute toddlers watching Pixar movies – seeing their cuteness will do wonders for your mental health, and the salary could lift you out of a financial meltdown.
8 Cooking tutorials
Cooking can be hard – but it's actually a lot of fun and gives you the opportunity to show off your fancy skills at dinner parties for your varsity besties. Visit sites such as Delish for inspiration, and start practising. Soon you'll be able to cook many of the things you'd spend a fortune on at a restaurant.