Do you want to join the greatest team that has ever lived? The Chanel supermodels of the 94/95 season, the 2019 Springboks squad, the cast of Gossip Girl would all clamour for this chance to join the talented and amazing Cosmopolitan SA team. These are the jobs a thousand girls would die for (please read this in Miranda Priestley's voice).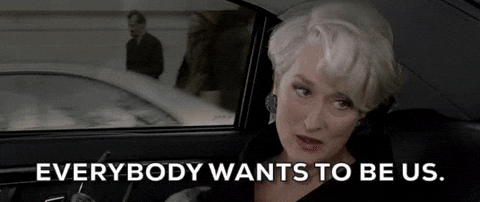 Jobs at Cosmopolitan South Africa
The COSMO team are recruiting for some exciting jobs, check these out (applications close on 23 January 2020):
Beauty Intern
A full-time, year-long internship is available at Associated Media Publishing with COSMO and Good Housekeeping's Beauty team. This is an exciting opportunity for a makeup, skincare and beauty trends-obsessed graduate who has a love for journalism.
You will need to have great writing skills and be comfortable in front of the camera. You'll go behind the scenes at COSMO, work directly with the Beauty Editor and support the Beauty team.
DUTIES AND RESPONSIBILITIES:
Writing social copy
Syndicating online posts as needed
Administrative and operational work
The planning and execution of digital, editorial and commercial shoots
Sourcing any items for shoots as per the brief and according to deadlines as required
Maintaining the beauty closet
Staying on top of viral beauty trends
Representing COSMO Beauty at events when required
REQUIREMENTS:
Current BA undergraduate
Strong research, communication and organisational skills
A personal blog showcasing beauty/style writing skills is preferred
Knowledge of Microsoft Office and key social media platforms
Interest in video production and beauty community
---
Multimedia Intern
A year-long internship is available with the COSMO's Multimedia and Social Media team. This is an exciting opportunity for a new graduate who has a love for multimedia production and social media to dive into the world of fashion and beauty and put their new skills to the test!
DUTIES AND RESPONSIBILITIES:
Multimedia:
Assist the Multimedia Producer with shooting video content using a DSLR camera on set and on location
Edit videos
Transcribe videos
Animate logos
Social Media:
Swipe up graphics for Instastories
Design and creation of quote cards, GIFS, video compilations of images with text overlayed
REQUIREMENTS:
Degree or diploma
Editing on Adobe After Effects
Experience using Premiere Pro, Photoshop and InDesign
Passionate about fashion and media
Full set of computer skills, especially with MS Word and Excel
Able to manage own time and tasks
Work well under pressure
Ability to multitask
Flexible and adaptable to changing circumstances and work demands
Good people skills and a professional demeanour
Able to work irregular hours when the shoot requires it
---
Fashion Production Assistant
Associated Media Publishing is looking for a Fashion Production Assistant to oversee the Fashion office for both Cosmopolitan and Good Housekeeping as assist with the production of shoots. This is an exciting opportunity for someone who is passionate about fashion and media!
DUTIES AND RESPONSIBILITIES:
Managing fashion office/storeroom and ensuring that it is kept neat and tidy at all times
Responsible for ensuring that all fashion contacts and stockists are kept current and up to date on a monthly basis
Responsible for the delivery, sorting, allocation, sending and returning of the product, carefully documented and packaged, on a weekly basis
Stocktake and filing of the product (ensuring all product is recorded)
Assisting the team with the sourcing of clothes, shoes, accessories, props etc.
Organising couriers to receive and send back product
Admin related to the product such as requesting high res images from brands, as well as requesting images from photographers post-production
Sending out and managing all sourcing requests
Informing the team of any missing merchandise and dealing with brands in order to rectify
Sending out briefs to suppliers to meet deadlines
Requesting samples from current and possible advertisers
Ensuring that all product needed is received by the deadline
Ensuring all products are transported to and from location/studio for each shoot
Assisting the team on set (setting up, steaming, taping, ensuring garments are looked after)
Managing petty cash requests
Organising catering and other production duties for shoots
Supervising any job shadows in the department
Sending PDFs to brands when their product is featured in print and online
Ensuring all prices for products used in shoots are efficiently and accurately acquired
Other office admin as needed
REQUIREMENTS:
Degree or diploma
Passionate about fashion and media
Full set of computer skills, especially with MS Word and Excel
Able to manage own time and tasks
Work well under pressure
Ability to multitask
Flexible and adaptable to changing circumstances and work demands
Good people skills and a professional demeanour
Physical fitness to meet the demands of the role – lifting, carrying boxes, etc.
Must have a valid drivers license and vehicle
Personal style and a clean and presentable wardrobe
Able to work irregular hours when the shoot requires it
Highly organised and works well with admin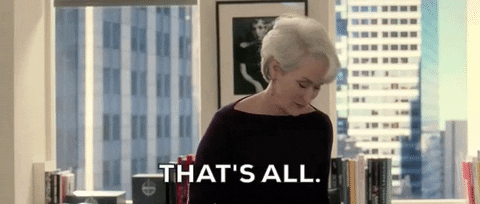 Read more Career