Slicking your natural hair back into a topknot is cute and all, but it's hard to do every day. If you're over perfecting the messy bun look, rock a braided one instead.
Wearing a heat-protective style like a braided bun will save you so much time getting ready. For starters, you won't have to worry about the weather ruining your roots. Plus, since this is such a long-lasting style, you don't have to think about touching your hair for three to four weeks; just tie down your braided bun at night with a silk scarf, and smooth your flyaways.
Here, American celebrity braider Stasha Harris demonstrates how to create the dopest braided bun of all the buns. Watch and learn, girlfriend.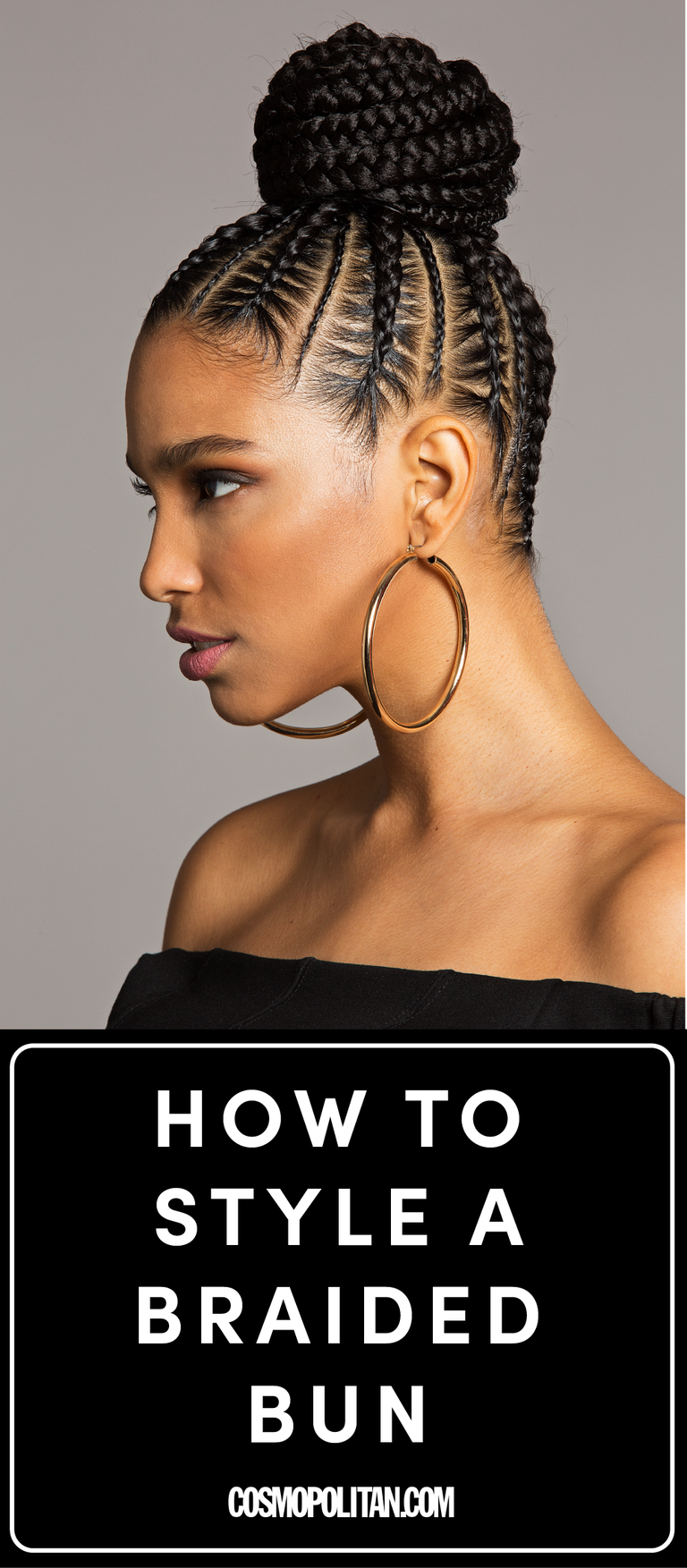 1. Section off the middle of your hair. Using a skinny rattail comb, create two parts equally spaced from the middle of your forehead, stopping at the crown of your head to create the section.
2. Braid two tiny cornrows along the middle section. Using a gel, Cornrow two tiny braids along the left and right side parts of the middle section, stopping at the crown of your head. Continue braiding each cornrow in the direction of your ponytail.
3. Braid one medium-size cornrow in the middle of your two tiny braids. Using the middle section of your hair between the tiny cornrows, braid one medium-size cornrow in the middle, stopping at the crown of your head in the direction of your ponytail.
4. Continue this pattern. Repeat this step across your entire head, alternating a medium-size braid with a small cornrow. Be sure to braid each braid toward the crown of your head so you're able to create a ponytail when you're finished.
5. Create a ponytail. Once you're finished braiding, use a rubber band or a hair tie to pull your braids into a ponytail. Grab one of your braids at the front of your ponytail, and wrap it around the base to hide your hair tie.
6. Steam your braids. Use hot water to steam the braids in your ponytail so they seal together. This will also make them more flexible.
If you want a braided ponytail instead of a bun, stop at this step to kill that look, like below.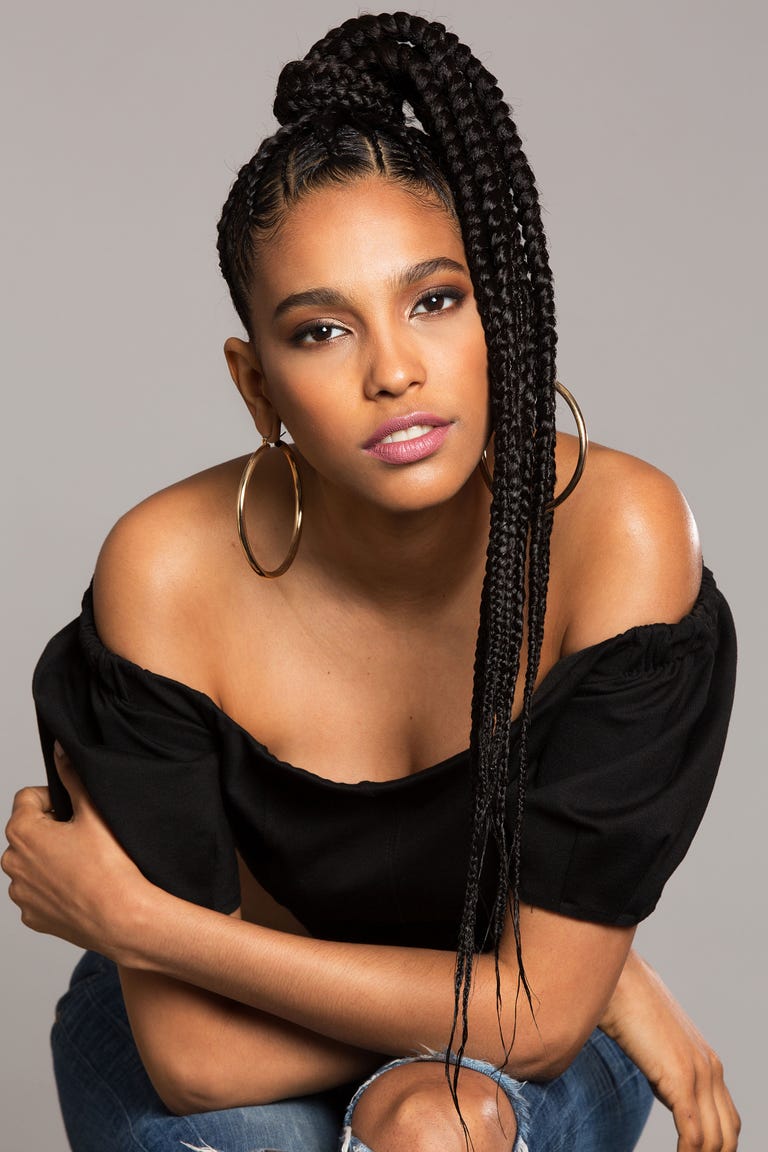 7. Create a bun. Holding all of your braids together, wrap them around in a circular motion to create a tightly coiled bun. Tuck the ends of the braids into the bottom of your bun and secure them with a bobby pin for a tighter hold.
I know you see the slay.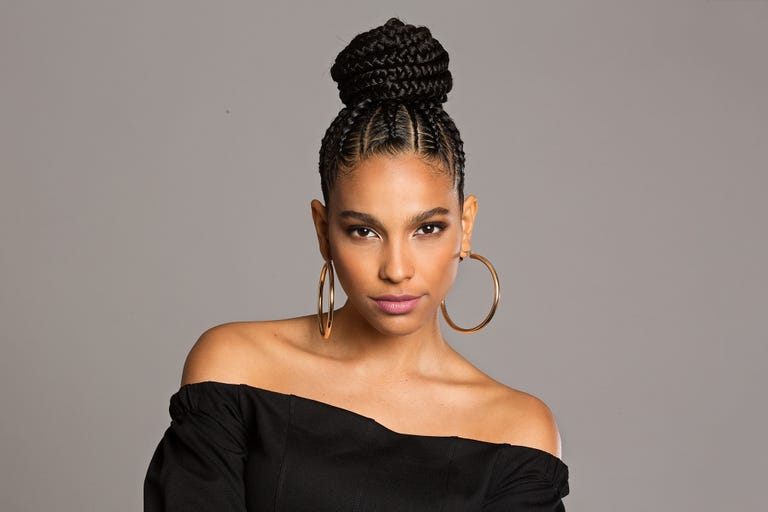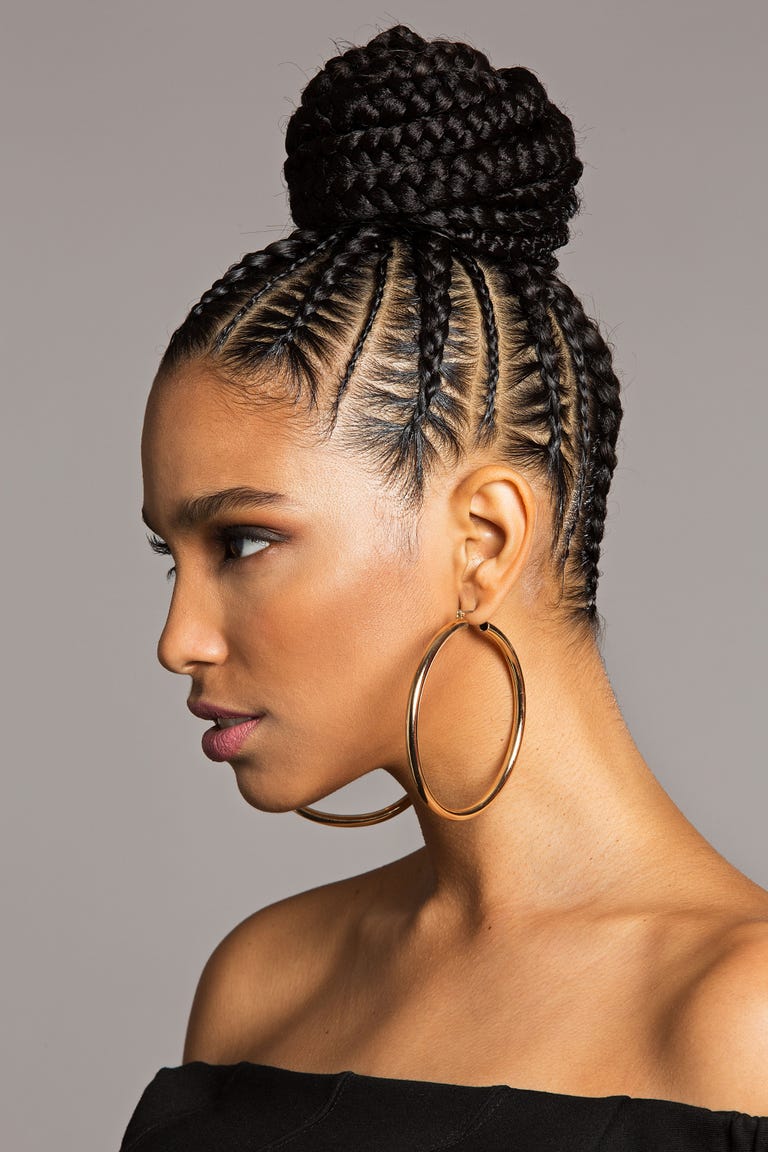 Videos: Jason Ikeler, Josh Archer, Jamie Abraham
Hair: Stasha Harris
Makeup: Johannah Adams
This post was originally published on cosmopolitan.com.
Read more beauty.