Just when you think Rihanna might need to take a break from all the new products (but really, don't stop), she announced that soon Fenty Beauty would be releasing a line of eyebrow pencils. And, true to form, this collection will contain an inclusive selection of 14 shades. Can I get an amen?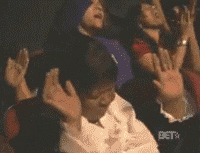 On Fleek With Fenty
Since its launch almost two years ago, Fenty Beauty has won the hearts of beauty lovers (and Rihanna fans) everywhere. This is because it was one of the first brands to really care about being more inclusive with their shade ranges. In fact, both the iconic Pro Filt'r Soft Matte Longwear Foundation and the newly released Pro Filt'r Hydrating Foundation come in an impressive 50 shades. Talk about being accommodating! The next addition to the Fenty Beauty family is set to be just as diverse. The Ultra Fine Brow Pencil & Styler, which is dropping on 23 August (we'll wait while you set a reminder), is going to be available in 14 shades, ranging from dark to light, with some red and beige shades in the mix as well.
The announcing of the brow pencils was made by RiRi herself at a Sephora Store Leadership Conference in Las Vegas (which someone, fortunately, caught on camera. Got to love the smartphone generation).
Brow pencils in 14 shades! Drops on August 23! @fentybeauty pic.twitter.com/qkNgAVUVQ0

— christelle. (@fentibetter) August 8, 2019
And just in case you thought she was punking us, makeup-forecasting account Trendmood confirmed the impending product launch.
#SneakPeeks ?? ?Here is what's coming next! By @FentyBeauty ? NEW Products ??? this time for our #BROWS ! Say hello to Ultra Fine #BrowPencil & Styler in 14!!! Different shades Online ➡️ AUGUST 23RD @Sephora ? @fentibetter pic.twitter.com/jOPW1vPJu6

— Trendmood (@Trendmood) August 8, 2019
And so the countdown for what might just be the world's 'finest' brow pencil (get it?) begins!
Read more beauty