No-one is immune to date-night slip-ups.
Here are some beauty mistakes to avoid on those very important first dates.
1. You greet your date at the door with a flirty smile, then catch sight of your lipstick-smudged teeth in the mirror.
After applying lipstick, pop your finger into your mouth, purse your lips and then pull your finger out.
RELATED: Yes, You Can Wear Bright Lipstick on Dark Skin
2. You want to make a statement with a stunning red lippie, but you're worried it will ruin your chance of a steamy make-out session.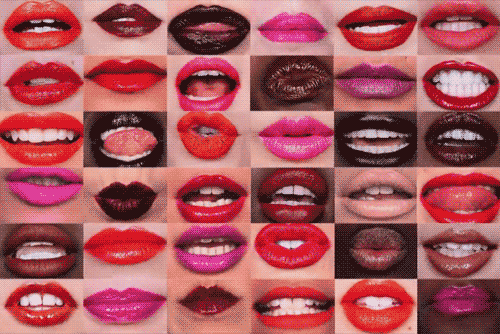 There are two options. You can swap your lippy for a stain OR use a makeup wipe and quickly (and quietly) remove the colour from your lips before things get hot and heavy.
3. 'What if I have bad breath?'
Before you head out, brush your teeth, rinse with mouthwash and throw some mints and chewing gum into your bag. (Stay away from garlic and spicy food.)
4. You're a nervous sweater and he's really, really cute.
Wear a loose blouse to avoid patchy marks. Use oil blotting paper to take care of your face – they will help you from looking like you've melted. Literally.
5. You removed hair from your netherlands (just in case) and now you're itchy.
It is always better to remove hair from sensitive areas at least one day before. Consider products for sensitive skin, and remember – scratched skin isn't a good look for anyone!
6. You wanted a tan, and looked like you've been through hell and back instead.
It is better to use a self-tanner that gradually builds in colour, instead of a self-tan that is too dark. That way, you can control the results.
RELATED: The Perfect (AND Easiest) Fake Tan Application Ever
See more skin and makeup
See more relationships
See more beauty