Let's face it, deep down, many of us have the burning desire to own a designer bag one day. Investing in a Louis Vuitton, Gucci or Chanel bag is a dream that's about more than being flashy. Owning an investment accessory like an Hermès scarf or Louis Vuitton wallet can be a celebration of the hard work you've put into your career, or a family heirloom that you plan on passing down to your kids or siblings. But how can you shop the designer handbags you've been lusting after for less? *whispers* Come closer. We want to tell you about Luxity.
Luxity is one of South Africa's newest fashion obsessions! They aim to give everybody a chance to sport a stylish Louis Vuitton handbag, a pair of luxurious Gucci sunglasses or some trendy Louboutins at affordable prices. Having caused quite a stir in the industry in only a few months, this young company focuses on buying and selling authentic, pre-owned luxury goods that are still in great condition. As if conquering the online market wasn't enough, on 1 September, Luxity opened the doors of their first flagship store in the buzzing city of Johannesburg in a prime location within Melrose Arch.
The Luxity team buys and sells authentic, pre-owned luxury items that are in great condition. Their mission to encourage women to achieve utter style happiness is founded on their powerful belief in authenticity.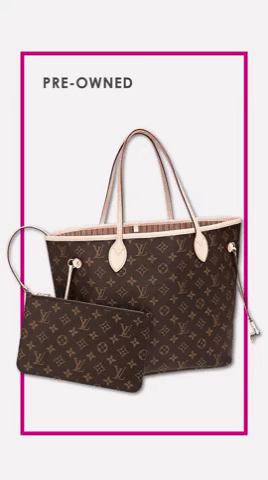 You can now shop pre-owned bags, shoes and accessories at a far more affordable price than brand-new items, knowing that what you're purchasing is 100% genuine. Think a Fendi Zucca Trolley Bag for R5 000 instead of R15 000, a Gucci Sukey GG Canvas Convertible for R10 000 instead of R20 000 or a Louis Vuitton Empreinte Citadine PM Neige for R20 000 instead of R40 000!🙌🏾 But when you spot something you love, make sure to snap it up, because these babies go fast!
Reasons to buy an authentic, pre-loved luxury accessory, rather than a cheaper counterfeit
The reassurance that your item will last through many years, if not generations.
Wearing an investment accessory brings a silent power that doesn't need to be heard to be felt.
Luxity pieces come with a lifetime authenticity return policy that guarantees 100% of your money back.
Before being stocked, each item goes through a rigorous and scrutinising evaluation and authentication procedure, conducted by Luxity's experienced authenticators.
So start saving, babes, because a Chanel Quilted Leather Grand Shopping Tote  can sell at Luxity for R20 000 less than brand new! You can shop their entire range online at Luxity.co.za or in-store at Shop H33bd, Upper Retail Galleria, Piazza, Melrose Arch.
Keep coming back to their site, and hit refresh on the reg, cause there are new pieces coming and all the time! Luxity's social-media channels keep customers up to date on new arrivals, which are also listed on their online boutique where all items can be purchased with just a few simple clicks. To ensure that everybody can afford luxury, Luxity offers customers an interest-free lay-by option where you can pay off your purchase within 60 days in as many instalments as you wish.
Read more fashion.