We're not sure about you, but we can spend literal hours scrolling through Qaanita Orrie's exquisite blog. If we had to choose one word to describe her life, it would be #Goals. If we were a little more specific, it would be #FashionGoals, #HairGoals, #JustBasicallyHerWholeExistenceGoals and, most notably, #SkinGoals. I mean, have you seen her skin? HAVE you?
So, it kind of felt like the Beauty Gods were smiling down upon us when we learnt of her Environ Skin Care Journey. In short, Qaanita is putting Environ products to the test to see if her skin can be #RebornBeautiful in four short months. A step-by-step guide to achieving flawless skin? Take our money!
It's an understatement to say that we've been following her progress with the kind of obsessive interest reserved for the trials and tribulations of the Kardashians. So we checked in with Qaanita after her second month of living her best Environ life to chat about the changes she's seeing in her skin. Here are the five most important lessons she's learnt so far:
1) TRUST THE PROCESS
Because it really works, fam. In her own words – "The brand is a promise. After just two months, I've seen a bigger change in my skin with Environ than I have in a full year using another brand."
After two months of using Environ, Qaanita has noticed that the dry patches around her mouth and under her eyes have almost disappeared. #Snaps to Environ for their stellar work! One of Qaanita's major skin concerns is dryness and its sneaky sidekicks, irritation and flaking. Thanks to specially targeted products and her vitamin A moisturisers, her skin now feels soothed and hydrated.
Winning!
2) WHEN IT COMES TO SKIN CARE, PULL OUT ALL THE STOPS
Before embarking on her life-changing journey of self-discovery (okay, we may be pushing it, but we're super passionate about great skin so can you just LET US LIVE?) Qaanita was confident that she was doing enough for her skin. She was totally down with cleansing, exfoliating, toning, moisturising and sun protection. But, after being schooled on proper skin care by Environ, she realised that she was missing a bunch of crucial steps – most importantly the intake of vitamin A. Vitamin A is the Regina George of Environ's awesome ingredients – basically, it's the Queen Bee. This is because ageing skin is a direct result of sun-induced vitamin A deficiency. When you replenish your skin's vitamin A levels through topical skin care products, it's able to function optimally and, as a result, defend itself against the ageing process. Basically, what this means is that your skin will look healthy and radiantly youthful.
Write that down, girls, it's a game changer.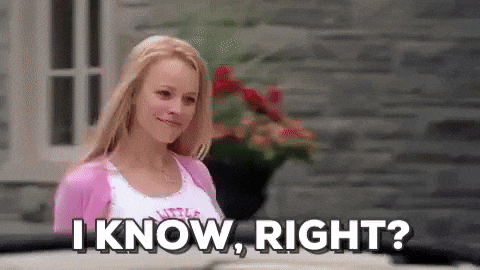 3) AH-MAZING SKIN TAKES WORK
We don't mean to sound like your mom, but the truth is, radiant skin takes some work. Qaanita commits to a solid fifteen-minute skin care routine in the morning and the evening. The result? Gorgeous skin that lights up the room!
4) THE IONZYME® C-QUENCE RANGE IS A SUPER HERO IN A BOTTLE
Qaanita is in love with Environ's C-Quence Serum 1 and Crème. These miracle elixirs contain vitamins A, C and E, as well as cocktail of antioxidants and peptides that work together to ensure that your skin is consistently on fleek.
5) BE ENVIRON'S WING MAN
Environ's got your skin care needs covered, but that doesn't mean you shouldn't help them out where you can. Qaanita provides extra care for her skin by "wearing wide-brimmed hats to shield my face of the sun's harsh rays" – adding that they'll be her "best accessory this summer."
For more info on her journey, visit her blog here.
For more info on the products she's using, stalk the list below!
Environ is sold exclusively through Professional Skin Care Centres. Click here to find your nearest stockist.