If you're anything like us, you were probably stoked at the prospect of saying goodbye to 2016 and welcoming 2017 with open arms.
We know that the first few days back at the office after New Year's Eve are probably not be the best time to start lecturing you on your 2017 resolutions – but these ones are a little different. We promise. Forget the lettuce-leaf diets and three hours of cardio a day: we all know those resolutions rarely last past February. The resolutions we (with the firm support of Environ) want you to keep involve your skin – and, more importantly, how to ensure that it's #RebornBeautiful in 2017.
NEW SKIN RESOLUTION #1: Get on the (vitamin) A-train

If you haven't started your vitamin A journey yet, now's a great time. We took you through the A-mazing benefits of vitamin A, but we'll get Dr Des Fernandes (founder and scientific director of Environ) to give you a brief recap anyway: 'Ageing skin is a direct result of sun-induced vitamin A deficiency. Correct the deficiency and you'll have more radiant skin.'
It's pretty simple, really. Everything that defines healthy, beautiful skin is a direct result of vitamin A. It's the only known molecule that keeps the skin healthy, and it helps provide anti-ageing benefits. You really want it in your life.
We don't mean to add to those post-NYE blues, but the longer you let your skin go without vitamin A goodness, the more noticeable the signs of damage will become. Environ has a range of vitamin A-rich products. If you're just getting started, we recommend Environ's unique Vitamin STEP-UP SYSTEM™ moisturisers at level 1 (Debut or Moisturising Gel from the Original Range, and the Ionzyme® C-Quence Serum 1 and Crème). You can slowly step up your regimen as your skin replenishes its vitamin A levels.
NEW SKIN RESOLUTION #2: Wear sunscreen

All. The. Time. And yes, that means during winter too – even when it's cold, overcast or raining.
Environ's RAD SPF 15 is a light yet creamy SPF 15 sunscreen that contains a ton of awesome ingredients such as antioxidants, sun absorbers and reflectors. These work together to protect skin from the damaging effects of the sun and harsh environmental influences. Really, it's the South African girl's best friend.
BTW, RAD SPF worn under your makeup looks absolutely beautiful.
NEW SKIN RESOLUTION #3: Stop over-exfoliating

Did you know that going overboard on exfoliation strips skin of good oils and weakens the protective outer layer, which acts as the protective barrier against the big, bad world outside? Did you ALSO know that because skin cells regenerate slowly, repeatedly weakening this protective barrier may leave your skin susceptible not only to damage from environmental factors but also to infections?
Now you know. Stop over-exfoliating, like, yesterday!
NEW SKIN RESOLUTION #4: Be a little healthier

This is always easier said than done, but your skin will thank you for it. Start small by drinking more water, quitting smoking, doing more exercise and eating greener. Every time you choose to #LiveBeautifully, your skin does a little happy dance. Trust us.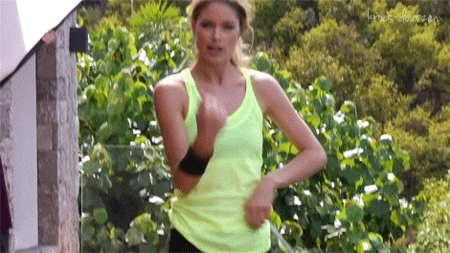 NEW SKIN RESOLUTION #5: Pamper yourself

Show yourself you care by indulging in a proper pampering session: a professional facial treatment, to be specific. Environ's vitamin therapy DF Facial is the most technologically advanced in the world and results in rapid, effective penetration of products. The results are really incredible! For more information about the DF Facial treatment, contact one of Environ's authorised stockists.
Environ is sold exclusively through Professional Skin Care Centres. Click here to find your nearest stockist.
This is a sponsored post.